by ALYSHA RITTER
on June 03, 2014
with 0 comments
Outfit of the day....
by ALYSHA RITTER
on May 19, 2014
with 0 comments
I know it can be intimidating to start showing
all kinds of skin
after seemingly endless months of hiding under layers.  I myself was never really a fan  of showing off my legs, that is, until I was introduced to the fabulous world of spray tans and tall shoes.
by ALYSHA RITTER
on May 01, 2014
with 0 comments
The sun is peeking out from behind its blanket of clouds, the birds are singing, and everyone is starting to realize that summer is almost here.  Are you ready? Here are five fabulous ways to make sure you shine from head to toe this summer.

by ALYSHA RITTER
on April 12, 2014
with 0 comments
Chevron is hot for 2014, here are some tips to add these gorgeous stripes into your closet.....
by ALYSHA RITTER
on December 06, 2013
with 0 comments
by ALYSHA RITTER
on May 03, 2013
with 0 comments

I am so thrilled to introduce you to our Featured Site Sponsor for the month of May, the tres fabulous online boutique BlissOnState.com.  This gorgeous site is owned by one of my oldest and dearest friends, Alysha Ritter, who owns and operates the real-life Bliss Salon & Boutique in Bellingham, Washington.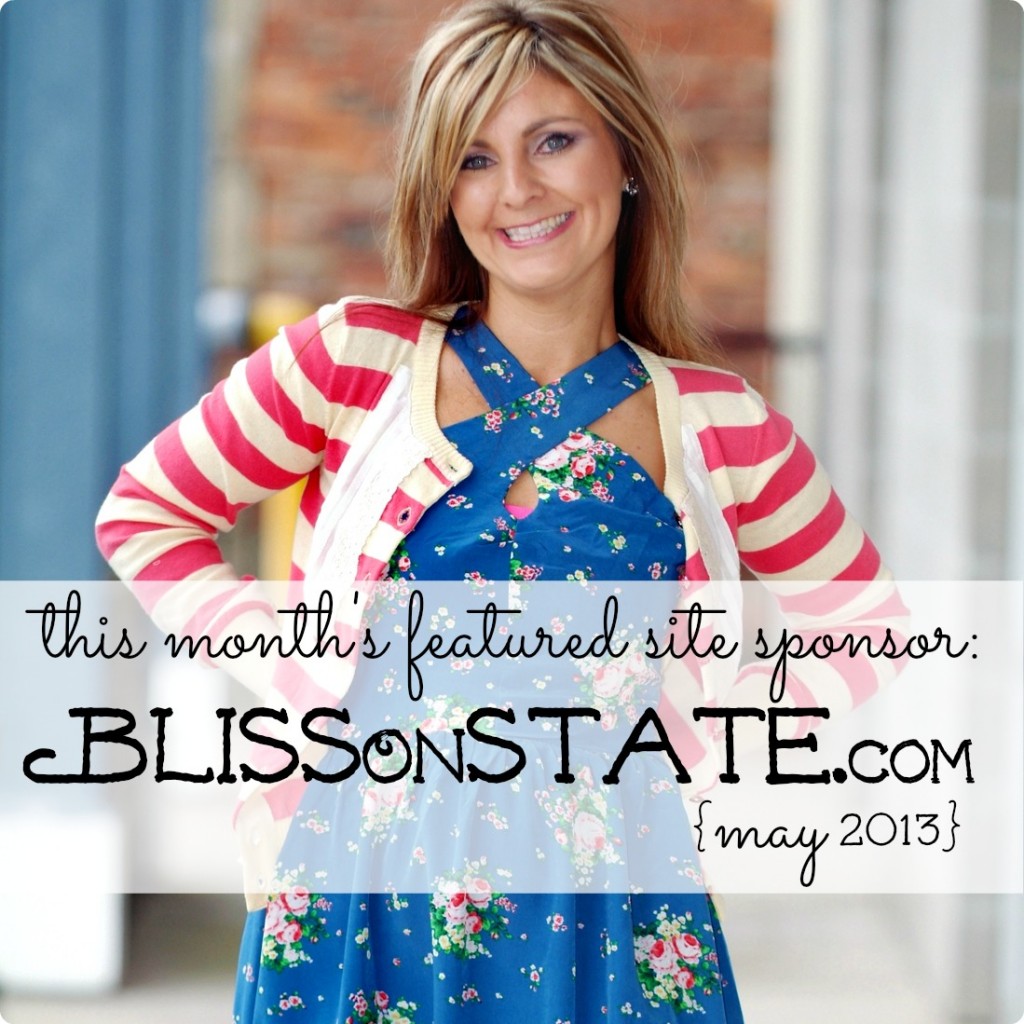 Having a BFF who owns her own boutique has some definite advantages, and for years now, Alysha has been my saving grace when it comes to style.  What I love most about her shop is that it is not at all overwhelming.  Every single piece is hand selected by Alysha's amazing eye.  She weeds out the fluff to pick only the best cuts, patterns, and fabrics, but still manages to keep her prices extremely reasonable.   It is almost like having my own budget-friendly personal stylist!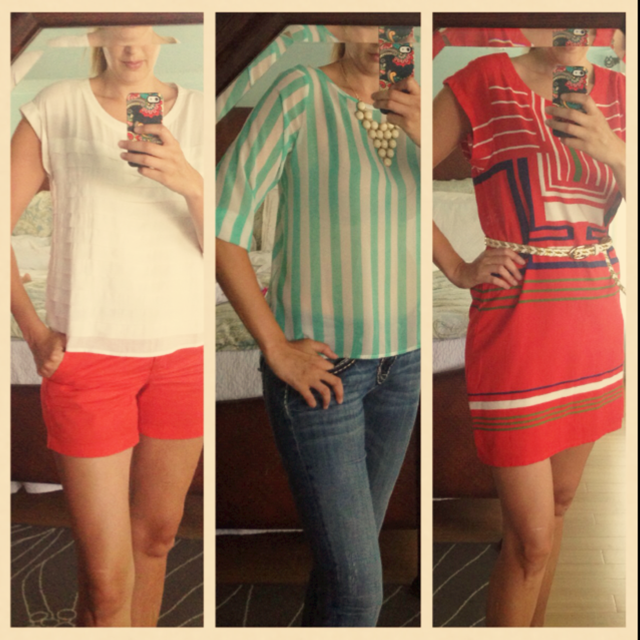 To kick off her site sponsorship this month, Alysha wanted to do something AWESOME, so she is giving one lucky reader a $100 gift certificate to her sweet boutique.  Who wouldn't love $100 of free money to spruce up their spring wardrobe?
Here is how to enter:
First, take a minute to pop over to BlissOnState.com to check out Alysha's incredible sense of style.
 Next, be sure also to "Like" BlissOnState on Facebook to get awesome style tips and updates on the latest hair & fashion trends.
Last, leave a comment below letting me know how you'd spend your $100 at Bliss On State.  Be sure your comment has a valid email address listed so that I can contact you if necessary!
This giveaway will end Wednesday, May 7th at 11:59pm.  A winner will be picked at random using Random.org, and the winner must have completed all 3 steps listed above in order to win.  The winner will have 48 hours to respond after being contacted, or a new winner will be chosen.  Good luck!
*   *   *
Would you like to see your business or website featured on Living Well Spending Less?  LWSL is currently accepting featured site sponsors for June & July.  Please contact Ruth for advertising rates & details.
by ALYSHA RITTER
on April 16, 2013
with 0 comments
Whether riding your bicycle or motorcycle this red jacket gives you a look that is sure to be liked! Edgy arm detail, faux fur collar and off-centered zipper closure gives this jacket a rocker chic feel. Before shopping downtown for vintage items, swing on this vegan faux-leather jacket lined with bold prints and decked with fun details. Zippers are stylishly placed on the front pockets and front closure of this chic and edgy jacket. Wear with a white tank, distressed blue jeans, and shinny black heels!
Shell: 60% Polyurethane, 40% Cotton. Lining: 100% Polyester
Fabric does not provide stretch.
Dry clean only
Fully lined. Front zipper closure
Imported